Most of us experienced that moment when you send an email to the wrong person or maybe you sent an email to someone impulsively or maybe you sent an important work email and forgot to attach the document that the recipient needed. And, now you want to know how to recall mail in Outlook.
If you want to take it back you can do it with Outlook. Its provides a built-in feature that can recall or replace an email. The email recall option can help you stop a recipient from seeing an incomplete or bad email you sent.
So, if you are looking for how to recall an email in Outlook, then read along with this article for an in-depth guide on how to recall sent mail in outlook.
Recall Mail In Outlook 365
Step 1: Open the sent items folder and look for the email you want to recall.
Step 2: Double-click on the email to fully open it before moving to the next step.
Step 3: After opening the mail click on the "File" option in the top left corner.
Step 4: Under "File" select "Info".
Step 5: Click on "Message Resend and Recall".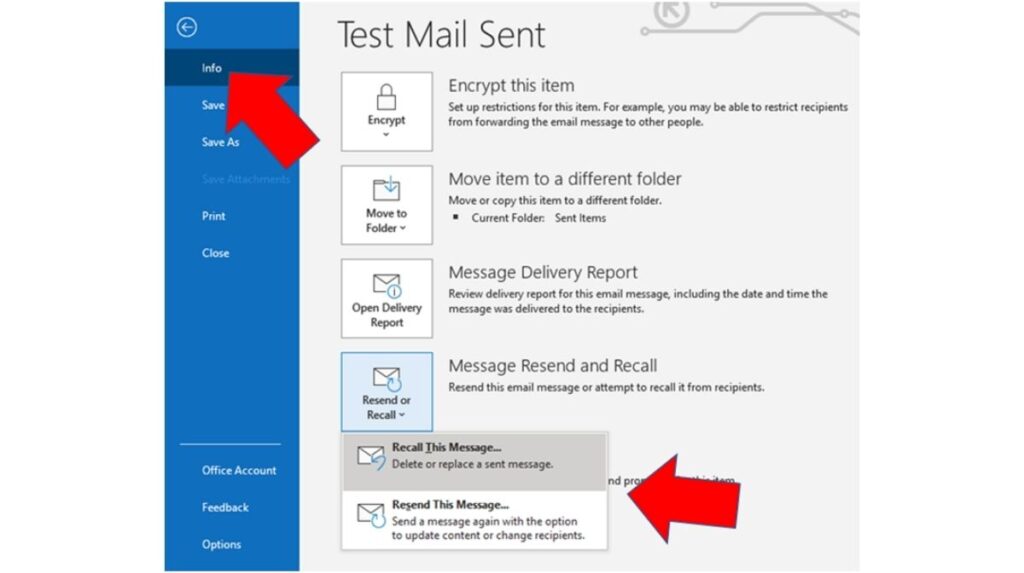 Step 6: A pop-up window will appear on your screen. Here you have two options. Select delete unread copies of this message to recall the sent message. Select delete unread copies and replace them with a new message to replace the sent message with a new message. Next, select the tell me if recall succeeds or fails for each recipient check box and click on the "OK" button.
Step 7: If you choose to replace the message Outlook will open a second screen so you can replace the original email with a new one. As you compose your new email, Outlook recalls your old message and displays a notification. Lastly, just click on the "Send" button when you are done with your revised email.
If you deleted the message then your work is done. If you want to replace it, continue to the next step.
Note: These instructions won't work with the web and mobile-based versions of Outlook, they only work with the desktop-based version. To recall emails in web and mobile-based versions follow the below instructions.
How To Recall Mail In Outlook Web Browser And Mobile App
 To recall a sent message first you need to configure the below settings in web.
Step 1: Open Outlook on the web.
Step 2: Click on "Mail Setting".
Step 3: Click on "View All Outlook Setting".
Step 4: Under "Mail Option" go to "Compose and Reply".
Step 5: Set the time of "Undo Send".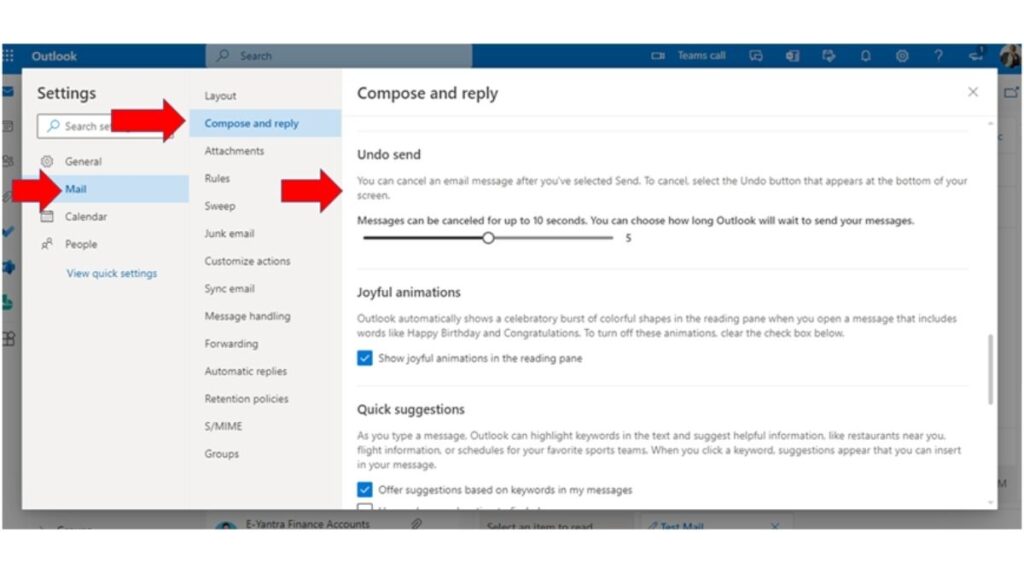 Step 6: Now that the settings have been configured, if you want to recall a sent email on the web and mobile app version of Outlook, just click on the "Undo" button within the set time that appears after you hit the sent button of the email you want to recall.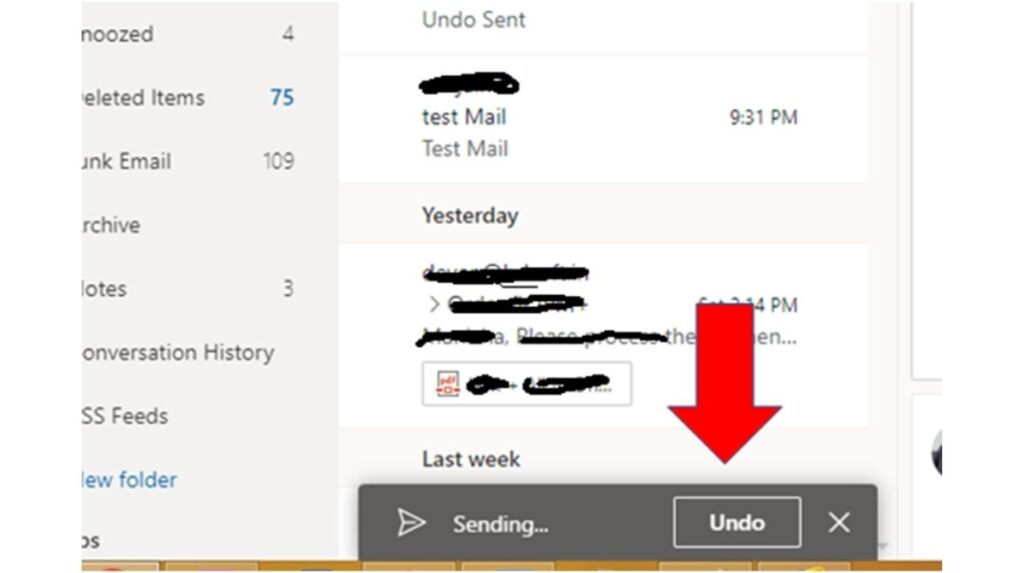 Conclusion
Now that you know how to recall mail in Outlook, it can be a lifesaver for you. If you are interested in finding out more about Outlook 365 or any other Microsoft 365 apps. E-Yantra is always available to help you out. Contact us today at 086381 45852 or email ravi@eyantra.net.in.
In Microsoft 365, "OLK" refers to a suite of versatile email and productivity applications.  for Windows and Mac offers robust email management, calendars, contacts, and task tracking. Olk on the Web (OWA) provides a browser-based interface for access from any device. Additionally, mobile apps cater to on-the-go email and scheduling needs on iOS and Android. These olk variations ensure seamless communication, organization, and collaboration, with tailored solutions for desktops, web browsers, and mobile devices, making it a central hub for efficient communication and productivity within the Microsoft 365 ecosystem.