Unlock the True Power of Microsoft Azure Cloud - Request Your FREE Demo Today!
(

You agree to receive marketing calls from the E-Yantra Team by providing your phone number

)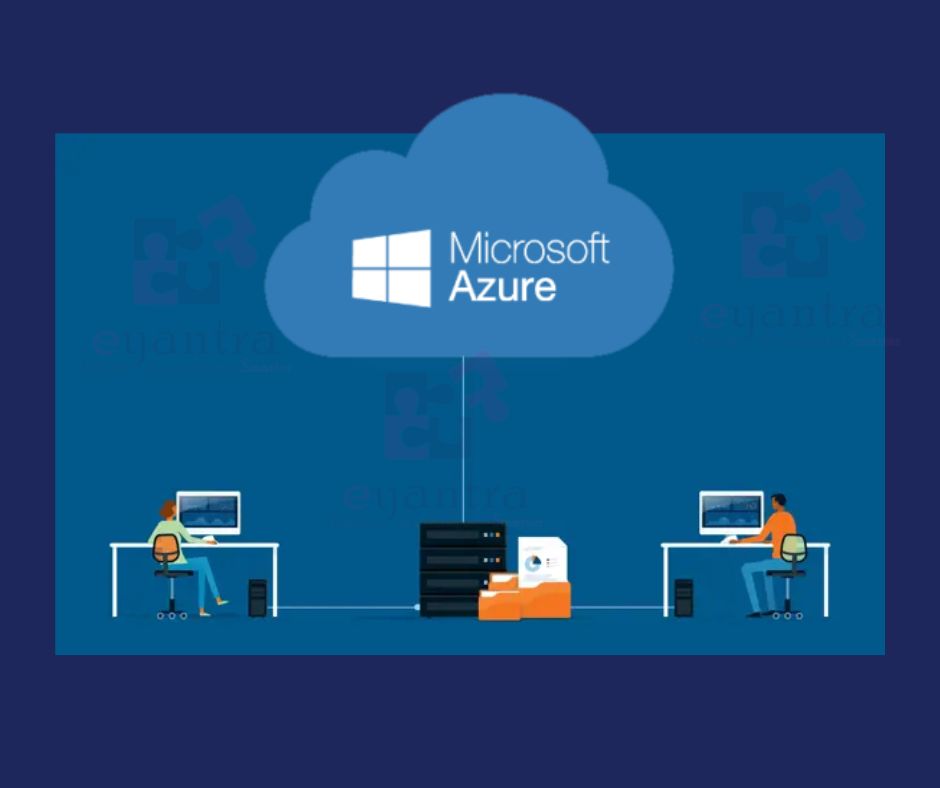 What is Microsoft Azure Cloud ?
 Microsoft Azure, commonly referred to as Azure, is a comprehensive and widely-used cloud computing platform and set of services provided by Microsoft. It offers a wide range of cloud-based services and solutions, including infrastructure as a service (IaaS), platform as a service (PaaS), and software as a service (SaaS) to help businesses build, deploy, and manage applications and services through Microsoft's global network of data centers.   More....
See how does Microsoft Azure cloud services make your business easier
Speed
Ping rates, jitter, latency, and other factors come to mind when most people think about speed and the cloud. Microsoft Azure's concept of speed is a little different, but they do place a premium on strategically situating data centers across the world to ensure that consumers have the best chance of obtaining their data when they need it.


Enhanced flexibility
One of the most important advantages of adopting Azure is how flexible it is due to its easier scaling. Upgrade service levels to gain access to greater resources with a single click, and firms are free to downgrade these higher service levels when they no longer want the extra storage, compute, or support.
Disaster recovery
Microsoft Azure's disaster recovery solutions are worthwhile considering into if you need a more comprehensive approach to data backups or want to keep interruption to a minimal. But how do they serve? In brief, Azure boasts some of the industry's best encryption features.

Why Choose Our Azure Demo?
Get All Your Queries Answered...
What is the purpose of Microsoft Azure?
The Azure cloud platform consists of more than 200 products and cloud services that are designed to help you create innovative solutions and tackle today's challenges. Build, operate, and manage applications with the tools and frameworks of your choosing across various clouds, on-premises, and at the edge.
Is Azure free?
You get USD200 credit when you set up for a free Azure account and use it during the first 30 days.  In addition you  get free monthly amounts of two types of services: popular services that are free for a year and over 40 other services that are always free.
How Azure will help in Modernizing my Application and Database ?
You can modernise your .NET or Java apps by using Azure App Service or Azure Spring Cloud, and modernise your databases by using Azure managed databases like Azure SQL Database and Azure SQL Managed Instances. Modernisation enables you to take advantage of Azure platform as a service (PaaS) capabilities such as built-in security, patching, high availability and autoscaling. Also, you can also containerise your .NET and Java apps and run them in Azure Container Service (AKS) without needing to make any code changes.
How do I Get Free demo or Proof of Concept ?
It is simple to obtain a free Azure demo with the aid of E-Yantra.
Azure offers a free trial that allows you to examine various Azure services and resources for a brief period of time with a specific Amount of free credits, which as a Microsoft Partner E-Yantra can arrange for you. In order to get a free demo of Azure, simply fill out the request form above or give us a call at the number below, and a team member will make arrangements for you. (No Credit Card required).
You can also do it yourself if you follow the procedures below.
Sign In or Create a Microsoft Account: If you already have a Microsoft, you can sign in with that account. If you don't have one, you can create a new Microsoft account during the sign-up process.
Verify Your Identity: You may need to verify your identity through a verification code sent to your email or phone number.
Enter Payment Information: To verify your identity and prevent abuse of the free trial, you'll need to enter your credit card information. However, Azure will not charge your card unless you manually upgrade to a paid subscription after the trial period ends. During the trial, you will have a specified amount of free credits to use.
Choose Your Subscription: You can choose between different subscription options for your free trial. Typically, you'll want to select the "Free Trial" option.
Agree to the Terms: Read and accept the terms and conditions of the Azure free trial.
Set Up Your Azure Portal: After successfully signing up, you can access the Azure portal, where you can create and manage Azure resources.
Start Using Azure: You now have access to Azure services using the free credits provided during the trial period. You can create virtual machines, databases, web apps, and more to explore Azure's capabilities.
Keep in mind that the Azure free trial usually lasts for a specific duration and comes with a limited amount of free credits, so be mindful of your usage to avoid unexpected charges once the trial period ends.