Book Microsoft Azure Managed SQL Instance POC of Rs. 14000 Free.
Fully & Proactively Managed, 24/7 Free Technical Support, Pay As You Go, $ 200 or 30 Days Free, Deploy in Minutes, No Debit/Credit Card required.
We will contact you for additional information and after that, to schedule your Demo of Microsoft Azure Cloud Services.
Azure Managed SQL Instance
Instance in the cloud that is managed and always up to date.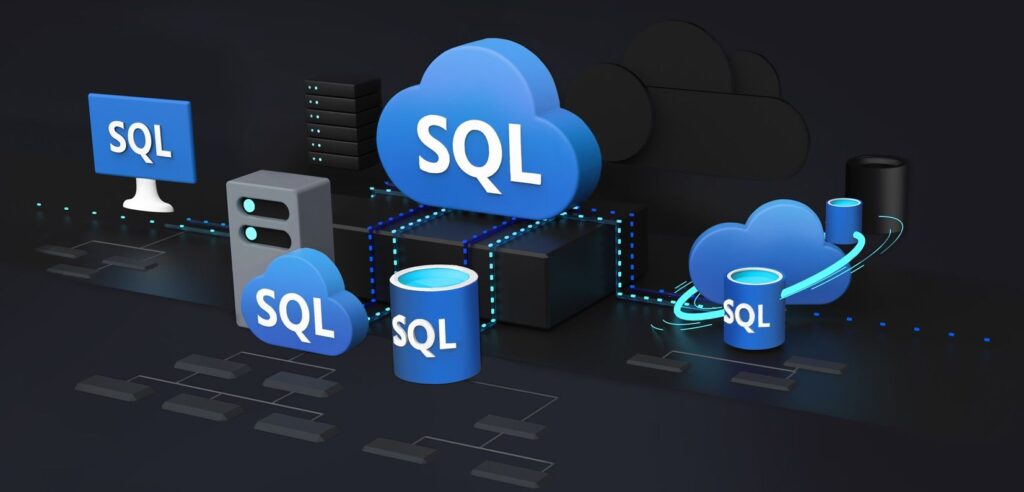 We can assist you with swiftly and efficiently converting your on-premises SQL server with Azure Managed SQL Instance and apps to  Microsoft Azure Managed SQL Instance
What is Azure Managed SQL Instance?
Azure  managed SQL Instance is a intelligent & scalable cloud database service. It is fully comparable with the latest MS SQL Server database engine. However, Azure Cloud service enables you to build a native virtual network, that is identical to on-premises deployments. Furthermore,  customers who want to migrate a large number of apps from an on-premises or IaaS, self-built, or ISV-provided environment to a fully managed PaaS cloud environment with as little work as possible should use Azure SQL Managed Instance.
Azure Managed SQL instance
Modernize your SQL Server applications to the cloud with ease and at your own pace
Linked Servers
Linked servers allow you to retrieve data from external sources and run commands from your database instance for those sources. Many API data sources, such as Azure Cosmos DB, Microsoft Access, and Excel. Furthermore, link servers configure with this feature.
Service Broker
The Service Broker feature supports asynchronous messaging and queuing. It can be used to create distributed applications and allow data to flow between databases. When using the Service Broker, you can simply distribute workloads across databases.
Database Mail
Database Mail is an Azure SQL managed instance functionality that allows you to send e-mail messages.  In addition ,you can use it to convey query results, inform users when processes are complete, and attach files from any in-network resource consequently database Mail additionally keeps a list of file extensions that aren't allowed.
Get Every Question From There
Which SQL Server is best for me on Azure ?
The Azure Hybrid Benefit is a pricing benefit for customers who have Microsoft SQL & Windows licenses with SA. This helps you get the most out of your existing Win Server and SQL licences. Customers that qualify can save up to 55% on Azure Virtual Machines and SQL Database.
What is Azure Hybrid Benefit ?
The Azure Hybrid Benefit is a pricing benefit for customers who have Microsoft SQL & Windows licenses with Software Assurance, which helps maximise the value of existing on-premises Windows Server and SQL Server license investments when migrating to Azure.  In short ,eligible customers can save up to 40 percent* on Azure Virtual Machines (infrastructure as a service or IaaS) and save up to 55 percent on Azure SQL Database (platform as a service or PaaS) and SQL Server on Azure Virtual Machines (IaaS).
How Azure will help in Modernizing my Application and Database ?
Using Azure App or Cloud Service you may update your .NET or Java applications. Azure PaaS include built-in security, patching, high availability, and autoscaling. In addition, you can use container for your .NET and Java applications and run them in Azure Container Service (AKS) without any coding. Modernize your databases by using Azure managed databases such as Azure SQL Database and Azure SQL Managed Instances.
How do I Get Free demo or Proof of Concept ?
Call 8638145852 or email sales@eyantra.net for a free demo or proof of concept.  After that, we will contact you for further instructions.